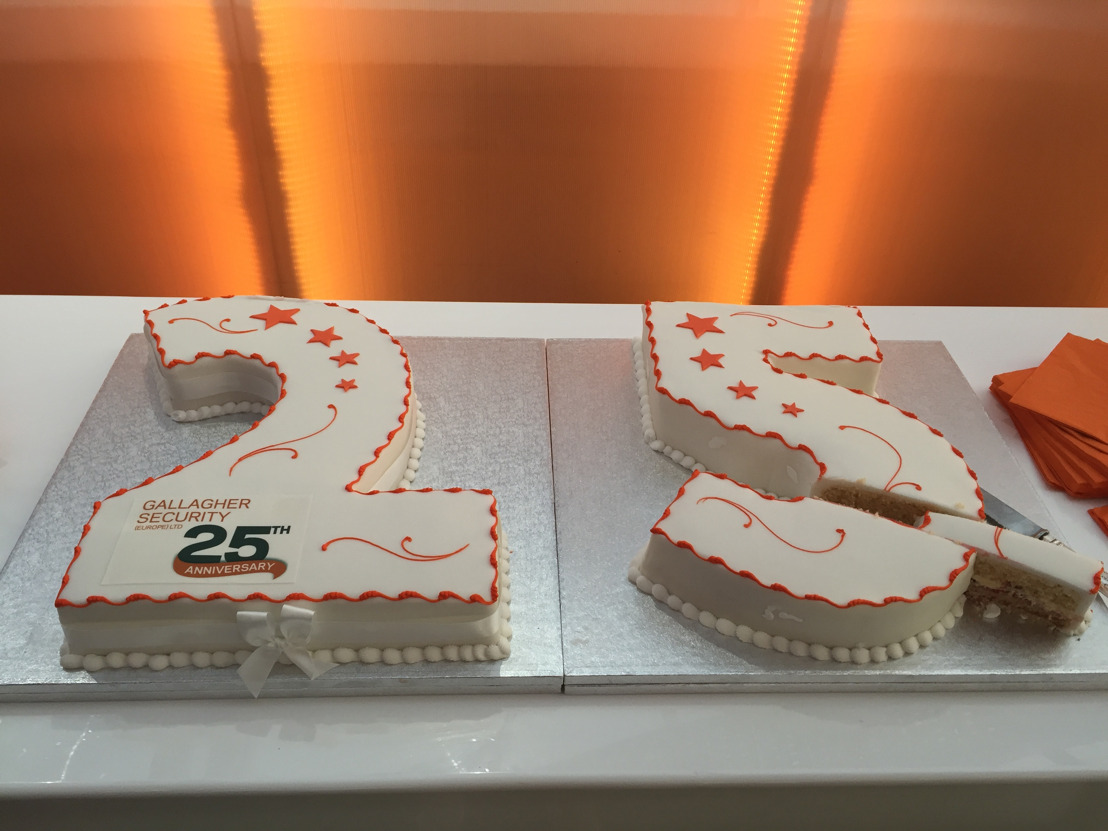 25 years is piece of cake for Gallagher Security Europe
On Tuesday 20th June Gallagher Security (Europe) Ltd celebrated its 25th anniversary at The Deck, London.
Monday, July 24, 2017 — In attendance at the exclusive event were Gallagher's approved channel partner network, customers, industry representatives and more.
Regional Manager for Gallagher Security Europe, says: "I joined the company 22 years ago and have seen the company grow both locally and internationally.
"The event was a great way to thank our team and customer base for their business and celebrate with a fantastic view over London – an area in which we've invested heavily and have seen considerable growth as a result."
Part of New Zealand based Gallagher Group, Innovation has been key to the success of Gallagher Security both in Europe and globally. Sir William Gallagher saw the opportunity to develop the electric fence his father, Bill Gallagher Sr, invented for agricultural purposes, into a perimeter security fence to deter would-be intruders.
The purchase of PEC in 1999 was a real game changer for the company, adding access control to its portfolio. This has continued to develop with recent ground-breaking development allowing users to access buildings with their mobile phones using Gallagher Mobile Connectivity.
Gallagher Group celebrates its 80th birthday in 2018.
Celebrating 25 years of Gallagher Security in Europe