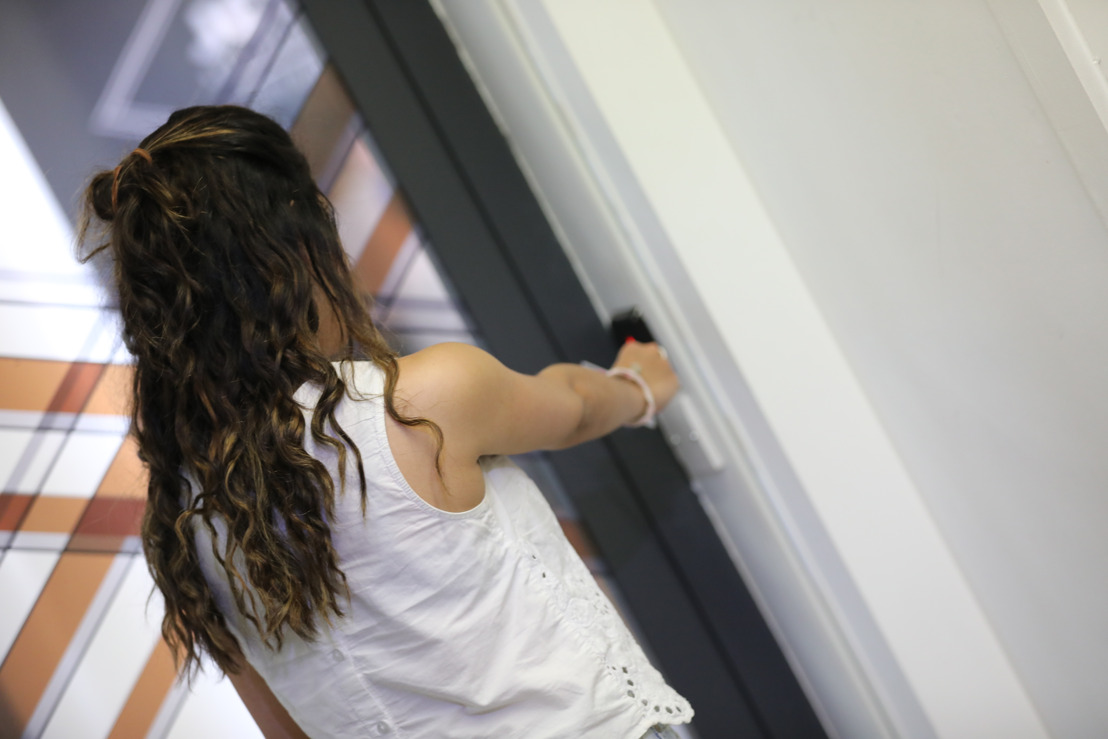 Integration is the key to success for University of Birmingham
Monday, July 24, 2017 — The University of Birmingham is home to over 30,000 students which means a lot of doors with a lot of locks and a lot of keys. Timothy Owen, General Manager of Student Accommodation at the University, said: "We have long wanted to move away from using keys – students are prone to losing them, and the complexity of managing over 6,000 locks and the associated keys meant it was a constant administration and financial drain."
In 2016 the University completed its new state-of-the-art student accommodation development, Chamberlain, which consists of a 20-storey tower and three low-rise blocks. In the planning of the building a key requirement was to have an integrated access control system which would reduce the need for keys creating a safe and secure environment for residents as well as operational continuity.
Timothy continued: "We wanted a system which integrated with or was an extension of our existing campus access control systems, thus minimising complexity of management. We needed to be able to maintain disciplined control over access to our buildings, whilst ensuring residents and the various contractors were able to go about their business as required. Fundamentally, we needed a system which gave both us and our resident's confidence in the security of the accommodation. We also wanted integration with our accommodation management system, to reduce manual inputs and staff resource."
Aperio® wireless locking solution by ASSA ABLOY Access Control provides a key card system. Because Aperio® integrates with Gallagher Command Centre it allows for the access card to be the student ID card as well which offers a number of benefits to both students and staff alike.
Previously the enrolment process required students to arrive at the University with their contracts, queue up so that a member of staff could sign them in manually and hand them the keys to their accommodation. From there students could then head off to move in.
"Enrolment is always a busy time but with the help of the Gallagher and Aperio® systems we have not only improved the student experience but also the administration process" said Timothy. "Now the student ID and accommodation key are encoded on to one card it can be posted out in advance and access to the room automatically granted via the accommodation management system.
"Student experience improves as students no longer need to queue for any keys, can get to their rooms instantly, and therefore spend more time enjoying the arrival experience. The simple act of swiping their access card will automatically check them in allowing us to pull up a report to see who has arrived and who hasn't. All of this means we can free staff from their reception desks to provide a more personal welcome service."
Staff at the University have also benefited from the changeover as the arrivals experience is now far less congested and far more relaxed. The team have far fewer issues than with physical keys, enabling them to spend more time on overall customer service.
The University also houses students under the age of 18, and one of the safeguarding requirements is that the University can monitor their whereabouts on a daily basis. Timothy added: "This can be difficult to achieve with many students to track, but Gallagher Command Centre can easily confirm the time and locations of our resident's last door access, giving us peace of mind that students who may be uncontactable for whatever reason are in fact on site."
The business value of the new access control system to the University has been great according to Timothy who said: "Combining access and student ID onto one card replacing keys has meant we have reduced our regular operational costs because we have fewer keys to purchase and store. Student experience has improved and staff are now free to deal with urgent matters and offer a more personal service. We can easily create reports to help us audit access and have generally provided a much more modern and secure place to live and work."
Since the installation of the first 800 bedrooms the University has already extended the system by a further 900, with plans in place for an additional 1500 bedrooms in 2017. Once completed, this will mean well over half the University will be covered by the Gallagher system with the intention that in time it all will be.
Long standing Gallagher Channel Partner 2020 Vision installed the access control system and have worked with the University for a number of years. Timothy added: "When 2020 Vision won the tender to provide and install the Gallagher and Aperio® systems we had every confidence that they would be able to deliver. The completion of our new state of the art Chamberlain development was extremely close to the date of student occupation and so the team had to be dedicated and work flexibly to ensure it was ready in time – which it was."
When asked about the reasons for investing in the Gallagher and Aperio® systems, Timothy said: "We have a large and complex estate with buildings of different construction and age and the system was flexible enough to meet these needs in a cost effective way whilst meeting our overall specification.